Landstar LCAPP Program.
Landstar Contractors' Advantage Purchasing Program (LCAPP) -
Save on New and Used Equipment and Maintenance!


Our goal is to help you cut costs and improve profitability for your business! LCAPP offers one of the largest voluntary cooperative purchasing programs of its kind in the trucking industry. Currently Landstar contractors are receiving discounts and rebates on: fuel, tires, new & used trucks and trailers, extended warranties, communications, accessories, parts and service . . . And much more! LCAPP frequently adds new products and services to help our owner-operators lower their operating costs
.


Landstar Contract Revenue
Own your own trailer or lease a trailer from Landstar. We offer vans, flatbeds, stepdecks, stretch, double drop trailers and more.

Landstar Contract Revenue
Landstar Carrier Group
Not a Landstar owner-operator, NO problem! Sign on as a contract carrier and haul freight today! We have tons of great freight and provide quick settlements!
Become a Landstar Carrier


Landstar "Available Freight Board"
Finding freight has never been easier with the Online Landstar Freight Board. We have tons of great freight available 24/7! Search for routes you want to run and pre-plan your trips ahead. Owner operators click here to see how our load board works. Also, trucking companies check out our brokerable freight board.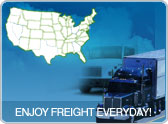 Landstar Insurance Programs
Gallagher Transportation Services has designed the following insurance programs specifically for Landstar owner-operators.

Unladen Liability Cost = $19.99 per week

Provides third-party liability coverage for bodily injury and property damage caused by an accident when you are not hauling a load.

Coverage includes:



$1,000,000 combined single limity bodily injury & property damage



Uninsured motorist - statutory for state residency



PIP - Basic (in applicable states)


Physical Damage:

Provides coverage in the event of direct damage to insured tractors and trailers resulting from covered losses. Losses are adjusted on a stated amount or actual cash value basis, whichever is less.

Coverage includes:



$500, $1000 and $2500 deductibles available



Single deductible for tractor and trailer per incident



No deductible for windshield glass breakage



Haul-back up to $1500



Enhancement Package (optional)



GAP Coverage (optional)


*CPP (Contractor Protection Plan) Cost = $26 per week

Occupational Accident Coverage with limits ranging from $500,000 to $1,000,000 for single owner operators / independent contractors.

Coverage includes:



Occupational accident



Non-occupational accident



Death benefits



Medical benefits



Disability benefits



Passenger coverage


*BCO FWCP (Fleet Workman Compensation Plan) Cost varies

Plans available for fleets of 2 or more employee drivers.